Perhaps for the first time, I felt genuine gratitude. At least, if I have experienced it in the past, I was not fully aware and mindful of such. It consumed my entire body.
I would imagine it should have been a moment of experiencing nature, versus the contemplation of a new space for creating. Though not as romantic as a sunset over a waterfall, it was my pure, clear moment of genuine gratitude. 
This morning, standing in my make-believe space, I was overwhelmed with gratitude. If life gives you a certain amount of tears to shed, I've used all of mine. But the corner of my eyes filled slightly with gratitude. 
So in that bit of gratitude, a moment of emotion and feeling overwhelmed with love and goodness in the morning light, I saw my creativity blooming to the next level.
The past two weeks have been a blur. 
20 years ago, I purchased and remodeled a building in downtown Waynoka, Oklahoma. It was a beautiful space I used for a gallery and digital art studio. Five years ago, I sold this Santa Fe-feeling space to purchase and remodel another building in downtown Waynoka. It too was an incredible space to display my art. 
I am now embarking on the next phase of my art journey. I have sold my Missouri Street gallery and I will be building my dream studio on our farm property north of Waynoka. 
It is here I hope to continue developing my craft, fall deeper in love with creating art and finding more moments of gratitude.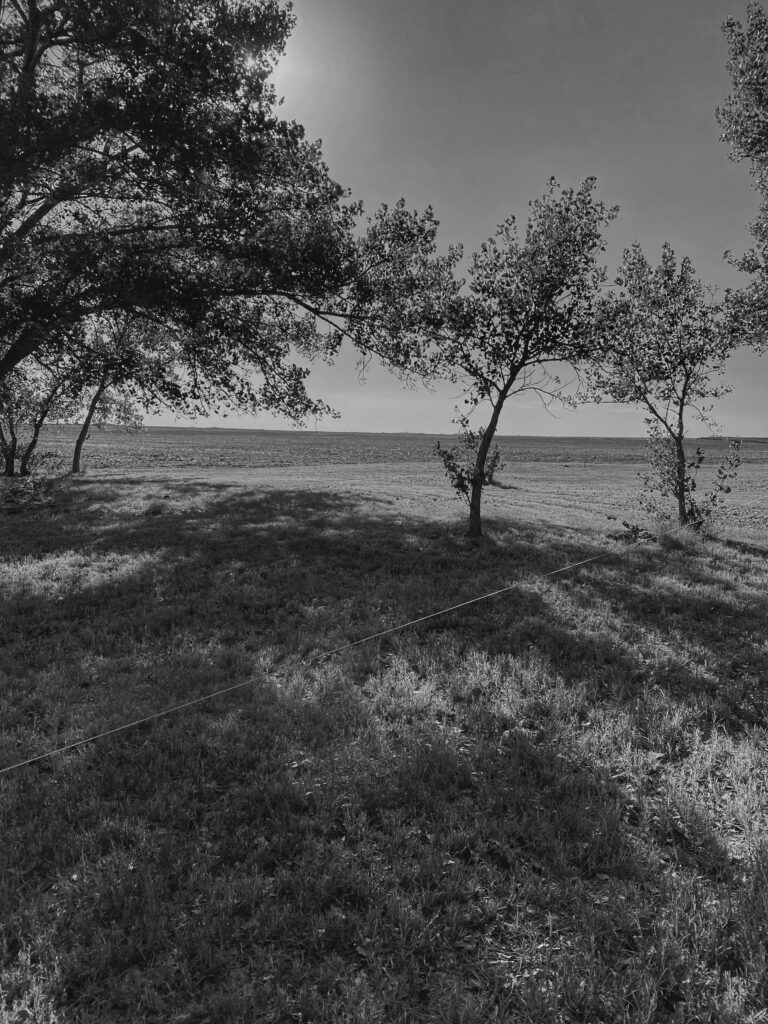 The stake off of my new building!